Providing Better Healthcare And Better Healthcare Experience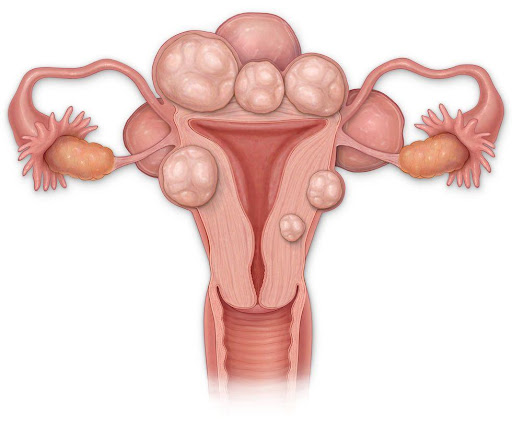 Some women with uterine fibroids do not have symptoms. Abdominal pain, anemia and increased bleeding can indicate the presence of fibroids There may also be pain during intercourse (penetration), depending on the location of the fibroid. During pregnancy, they may also be the cause of miscarriage, bleeding, premature labor, or interference with the position of the fetus. A uterine fibroid can cause rectal pressure. The abdomen can grow larger mimicking the appearance of pregnancy. Some large fibroids can extend out through the cervix and vagina 
While fibroids are common, they are not a typical cause for infertility, accounting for about 3% of reasons why a woman may not be able to have a child. The majority of women with uterine fibroids will have normal pregnancy outcomes. In cases of intercurrent uterine fibroids in infertility, a fibroid is typically located in a submucosal position and it is thought that this location may interfere with the function of the lining and the ability of the embryo to implant
Endometriosis is a disease of the female reproductive system in which cells similar to those in the endometrium, the layer of tissue that normally covers the inside of the uterus, grow outside the uterus. Lesions can be found on ovaries, fallopian tubes, tissue around the uterus and ovaries (peritoneum), intestines, bladder, and diaphragm; it may also occur in other parts of the body. Some symptoms include pelvic pain, heavy periods, pain with bowel movements, painful urination, and infertility. Nearly half of those affected have chronic pelvic pain, while in 70% pain occurs during menstruation.  
Pain during sexual intercourse is also common. Infertility occurs in up to half of affected individuals.[1] About 25% of individuals have no symptoms and 85% of those seen with infertility in a tertiary center have no pain. Endometriosis can have both social and psychological effects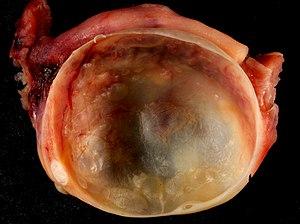 A Pap smear is performed by opening the vagina with a speculum and collecting cells at the outer opening of the cervix at the transformation zone (where the outer squamous cervical cells meet the inner glandular endocervical cells), using an Ayre spatula or a cytobrush. A similar method is used to collect cells in anus of both women and men. The collected cells are examined under a microscope to look for abnormalities. The test aims to detect potentially precancerous changes (called cervical intraepithelial neoplasia (CIN) or cervical dysplasia; the squamous intraepithelial lesion system (SIL) is also used to describe abnormalities) caused by human papillomavirus, a sexually transmitted DNA virus. The test remains an effective, widely used method for early detection of precancer and cervical cancer. While the test may also detect infections and abnormalities in the endocervix and endometrium, it is not designed to do so. 
A keyhole surgery, is a modern surgical technique. There are a number of advantages to the patient with laparoscopic surgery versus an exploratory laparotomy. These include reduced pain due to smaller incisions, reduced hemorrhaging, and shorter recovery time. The key element is the use of a laparoscope, a long fiber optic cable system that allows viewing of the affected area by snaking the cable from a more distant, but more easily accessible location. 
Laparoscopic surgery includes operations within the abdominal or pelvic cavities, whereas keyhole surgery performed on the thoracic or chest cavity is called thoracoscopic surgery. Specific surgical instruments used in laparoscopic surgery include obstetrical forceps, scissors, probes, dissectors, hooks, and retractors. Laparoscopic and thoracoscopic surgery belong to the broader field of endoscopy.